Official Dialogue Feedback to the United Nations 2021 Food Systems Summit
Last updated:
Download PDF
Type of Dialogue
Independent
Convened by
Thought For Food Foundation, FoodDrinkEurope, Mateusz Ciasnocha & Janina Peter
Language of Dialogue Event
English
Geographical focus
No borders
Format
Online
Please review the details below for registration information if available or contact the Convenor if you would like to attend.
Description
The European Union aims to be at the forefront of global food sustainability, including initiatives such as the European Green New Deal, as well as working towards achieving the aims of the 17 SDGs.
The European branch of Thought For Food, a global food and agri-tech innovation non-profit, in partnership with FoodDrinkEurope, an association representing the EU food and drink industry, will be co-hosting an event exploring the role of innovation in meeting food sustainability challenges, and how to create an enabling environment that will allow next-gen entrepreneurs, start-ups and business to bring forward the game-changing solutions needed.
This Dialogue will bring together and hear perspectives from diverse stakeholders based in the EU, looking to include next-generation innovators, farmers, scientists, public and private sector representatives, civil society representatives, activists, financial sector representatives, chefs, as well as stakeholders outside of the food and agriculture industry. In alignment with the goals of the Action Tracks and the United Nations Food Systems Summit 2021, this Dialogue aims to explore the opportunities for innovation in the EU to transform food systems.
Acknowledgement
Will Surman, FoodDrinkEurope & Wendy Cevallos & Mateusz Ciasnocha, Farmer and CEO, European Carbon Farmers; UN FSS Champion; Regenerative Agriculture Fellow, COP26 - Race to Zero; Junior RIS Project Manager, EIT Food; Coordinator, the Farm of Francesco & Janina Peter, Independent Social Innovation Consultant & Lethicia Magno, Thought For Food & Caroline Steiblin, Thought For Food.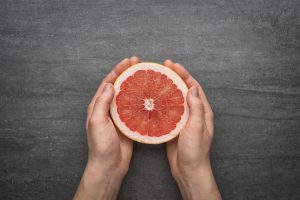 Image credit: Oriana Polito