Official Dialogue Feedback to the United Nations 2021 Food Systems Summit
Last updated:
Download PDF
Type of Dialogue
Independent
Convened by
Betina Bergmann Madsen, City of Copenhagen
Language of Dialogue Event
English and Danish
Geographical focus
Denmark
Format
Online
Please review the details below for registration information if available or contact the Convenor if you would like to attend.
Curator
Betina Bergmann Madsen, City of Copenhagen and Peter Defranceschi, ICLEI
Description
This event combines the Independent Dialogue of the UN Food System Summit with the first City-Region Multi-Actor Dialogue on 'farm-to-fork' public  procurement of the EU COACH project.
With the Copenhagen food strategy, we plan a new and ambitious direction for how
food and meals of high culinary quality can contribute to a healthier and more
climate-responsible city for all Copenhageners. The strategy comprises initiatives
that help to promote Copenhagen as a food city and contribute to develop the local
food system around the city,
The dialogue will be structured into two parts:
The first part will look at the opportunities for farm to fork procurement involving local and regional small and medium enterprises (SMEs) and farmers in compliance with applicable legal frameworks. Another focus will be on linking school food procurement with education. (language English)
The second part of the dialogue will focus on the domestic food market. Local and national stakeholders will discuss opportunities for upcoming tenders on farm to fork procurement, focussing on potatoes ('Copenhagen potato tender'). (language Danish)
Acknowledgement
ICLEI - Local Governments for Sustainability.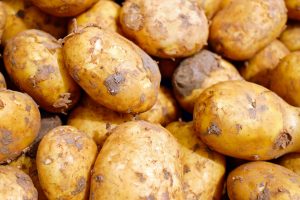 Image credit: https://pixabay.com