Official Dialogue Feedback to the United Nations 2021 Food Systems Summit
Last updated:
Download PDF
Type of Dialogue
Independent
Convened by
Bread for the World; National Black Farmers Association; The Federation of Southern Cooperatives
Language of Dialogue Event
English
City
Washington D.C., DC, USA
Geographical focus
United States of America
Format
Online
Please review the details below for registration information if available or contact the Convenor if you would like to attend.
Description
Black farmers in the United States have a unique perspective, but they also share a common bond with farmers of other nations who have also experienced national and global inequities. At the same time, food systems around the world are not the same.
The dialogue provides a forum for Black American farmers affected by inequities in the United States to lift their voices together and act in solidarity to demand food system transformation for the benefit of all producers and consumers.
This independent dialogue seeks to further an agenda of racial equity in the US food system as a US government priority for the UN Food System Summit and in the US.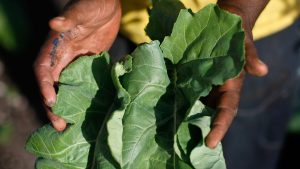 Image credit: Getty Images