Type of Dialogue
Independent
Convened by
Andrew Mushita, Community Technology Development Trust (CTDT), Zimbabwe
Language of Dialogue Event
English, with inputs in Spanish
Geographical focus
No borders
Format
Online
Please review the details below for registration information if available or contact the Convenor if you would like to attend.
Curator
Gigi Manicad, Independent Consultant on biodiversity for climate resilience
Description
Seeds and Food are intrinsically linked. In a continuous cycle, we grow our food from seeds and we get our seeds from our food. But there is a serious disconnect between the way we produce and consume our food. Those who grow our food are often the most hungry; and a large part of our current food systems perpetuate inequality, create conflict and damage our planet and our well-being.
The climate crisis and the covid pandemic are compelling moments to reflect on how we can act together towards the transformation for healthy, sustainable and equitable food systems. We could choose to foster a respectful and synergistic relation between seeds and food; and between people and the planet.
Over the past few months, Andrew Mushita, Food Champion for the UN Food Systems Summit and Executive Director of the Community Technology Development Trust (CTDT), has convened a series of dialogues from the local southern African perspective, moving to national, regional and now the global level. The multi-stakeholder dialogues, with small-holder farmers as key stakeholders, are meant to develop specific action points that link seeds and food and nutrition security.
For the global dialogue we hope to link the farmers' reflections and recommendations towards achieving seeds security for resilient food systems to a wider group of food system actors, both in terms of institutional and geographical backgrounds. In this exercise we hope to find areas of convergence, (potential) constraints and opportunities. The outcome of the dialogue will be recommendations for action for the next 10 years towards a transformative agenda on seed diversity at the heart of equitable and sustainable food systems.
Objectives of the global dialogue
Bridging farmers' perspectives on seeds for food with major food system actors
Creating awareness and broader understanding for farmers' perspectives on the role of seeds in livelihoods, sustainable agriculture and food security and for farmers' recommendations towards achieving seeds security for resilient food systems.
Identifying areas of convergence between farmers' seeds to food systems and global food players and systems
Sharpening, getting 'reality-check' from food systems perspective on our recommendations so far.
Please register to join the event: https://us02web.zoom.us/meeting/register/tZMrd-2tpzMuH9EdMYgO2b3s4mSQBOEo289U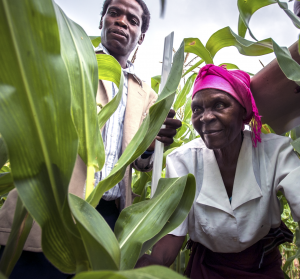 Image credit: Sacha de Boer/CTDT