Official Dialogue Feedback to the United Nations 2021 Food Systems Summit
Last updated:
Download PDF
Type of Dialogue
Independent
Convened by
Antonino TRIMARCHI - Union Maghrébine et Nord-Africaine des Agriculteurs (UMNAGRI)
Language of Dialogue Event
Français et Arabe
City
Unnamed Road, Ariana, Tunisie
Geographical focus
Algeria, Mauritania, Morocco, Tunisia
Format
Online
Please review the details below for registration information if available or contact the Convenor if you would like to attend.
Description
Le thème général de la concertation sera axé sur « l'accès au financement » qui constitue une problématique majeure et commune du secteur agricole dans tous les pays de la région. En effet, malgré la mise en place de quelques mécanismes spécifiques et la reconnaissance par les différentes parties prenantes, le financement demeure comme une contrainte empêchant tout développement réel de l'agriculture en Afrique du Nord. Ainsi, à titre d'exemple, l'agriculture ne représente qu'une part infime du financement bancaire à l'économie ne dépassant pas les 4% au meilleur des cas.
Partant du fait que l'agriculture est le socle principal de tout système alimentaire, il est primordial que ce secteur puisse bénéficier d'un accès adapté au financement pour relever ses défis majeurs. Cette problématique générale du financement de l'agriculture sera abordée dans cette concertation à travers des débats sur des thèmes majeurs tels que :
Une offre de crédit bancaire accessible et adaptée aux besoins des petits producteurs nord-africains.
Un accès facilité des femmes agricultrices aux différents mécanismes de financement
Un dispositif et des mécanismes d'incitations adaptés aux nouveaux défis de l'agriculture Nord-africaine
Des appuis et des financements favorisant le regroupement et la structuration des producteurs au sein d'organisations
Des mécanismes de financement stimulant l'innovation dans les systèmes de production et les chaines de valeur.
Acknowledgement
Union Tunisienne de l'Agriculture et de la Peche (UTAP/Tunisie); Union Nationale des Paysans Algériens (UNPA/Algérie); Union des Agriculteurs Marocains (UMA/Maroc); Fédération Mauritanienne de l'Agriculture (FMA/Mauritanie)Agriculteurs.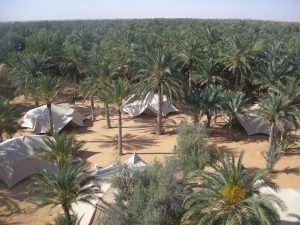 Image credit: UMNAGRI