Official Dialogue Feedback to the United Nations 2021 Food Systems Summit
Last updated:
Download PDF
Type of Dialogue
Independent
Convened by
COAST Foundation
Language of Dialogue Event
Bangla
Geographical focus
Bangladesh
Format
Online
Please review the details below for registration information if available or contact the Convenor if you would like to attend.
Description
The food system in Bangladesh are facing multiple threats. The economic instability, shortage of high-yielding seeds, middle man, less access to credit facilities of the women and youth farmers, extensive use of chemical fertilizers and pesticides, extreme weather, natural resource degradation due to adverse impacts of climate change, various crops and animal diseases have already challenged food security. The outbreak of COVID-19 made the country and the global food system even more vulnerable. With these complex challenges and future uncertainties, it is essential to improve the resilience of Bangladesh's food systems and reshape the current food system in Bangladesh. This requires all sectors of society to engage, collaborate, and take action.
This national independent dialogue brings together different diversified stakeholders from the food supply chain. Stakeholders will communicate, share their experiences of food systems, propose ways of building a more sustainable and safe food system, and explore opportunities for different forms of collaboration.
Acknowledgement
Asian Farmers Association for Sustainable Rural Development (AFA) and International Fund for Agricultural Development (IFAD).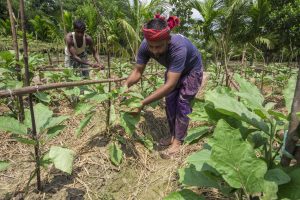 Image credit: Din Mohammad Shibly/COAST