Official Dialogue Feedback to the United Nations 2021 Food Systems Summit
Last updated:
Download PDF
Type of Dialogue
Member State
Convened by
Ministerio de Relaciones Exteriores
Language of Dialogue Event
Español
Geographical focus
Bolivia (Plurinational State of)
Format
Online
Please review the details below for registration information if available or contact the Convenor if you would like to attend.
Curator
Viceministerio de Relaciones Exteriores - Ministerio de Relaciones Exteriores
Description
El Estado Plurinacional de Bolivia asumió los compromisos de la Cumbre, reconociendo la complejidad del tema e impulsando a todos los actores convocados al diálogo, a actuar con urgencia.
Se adoptó un enfoque inclusivo de múltiples grupos de interés.
Se buscó encontrar alternativas de acción que surgieran del consenso, en un marco de complementación, respeto y confianza.
Los diálogos Regionales tienen como objetivos:
Generar visiones compartidas y complementarias de la región.
Recoger insumos de los distintos sectores de la sociedad boliviana en la zona del altiplano, particularmente de Pueblos Indígenas Originarios y Campesinos, pequeños productores y mujeres.
Iniciar un proceso de generación de alianzas público – privadas y comunitarias, que se consoliden y continúen trabajando más allá de la Cumbre, para alcanzar Sistemas Alimentarios Sostenibles, más allá de la Cumbre.
Acknowledgement
Sistema de las Naciones Unidas en Bolivia (ONU Bolivia) y Fondo para el Desarrollo de los Pueblos Indígenas de América Latina y el Caribe (FILAC).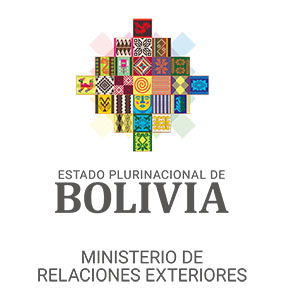 Image credit: Ministerio de Relaciones Exteriores de Bolivia