Official Dialogue Feedback to the United Nations 2021 Food Systems Summit
Last updated:
Download PDF
Type of Dialogue
Independent
Convened by
Smallholder and Agri-SME Finance and Investment Network (SAFIN)
Language of Dialogue Event
English
Geographical focus
No borders
Format
Online
Please review the details below for registration information if available or contact the Convenor if you would like to attend.
Description
The dialogue of 11 Jan 2021 was the first Food Systems Dialogue to take place within the SAFIN network. It was convened at the invitation of the U.N. Special Envoy for the Food Systems Summit (FSS) with the following objectives:
1. To inform SAFIN partners about the FSS, so they can reflect on what opportunities and expectations this brings for the network;
2. To foster clarity about why and how agri-SME finance fits into the FSS agenda, so that the network can focus its engagement and develop a compelling narrative around it;
3. To identify 2-3 priority issues or challenges in agri-SME finance that are critical to address in order
to achieve impact in the FSS Action Tracks;
4. To brainstorm about 2-3 potential "game-changing" actions around these issues or challenges.
Dialogue curator: Bettina Prato, Senior Coordinator, SAFIN
Facilitators: Brian Milder, CEO, Aceli Africa and Kindra Halvorson, Chief Transformation Officer, TechnoServe.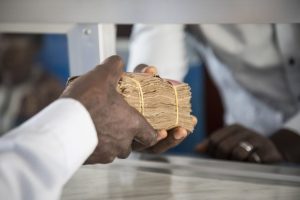 Image credit: IFAD/Barbara Gravelli