Official Dialogue Feedback to the United Nations 2021 Food Systems Summit
Last updated:
Download PDF
Type of Dialogue
Member State
Convened by
Coordonnateur : GUIRE ALASSANE , DGDR PRIMATURE; Co-organisateurs : TRAORE SOULEYMANE , FAOBF; Dr SEDOGO MICHEL et DR NEYA TIGA, FACILITATEURS DES CONCERTATIONS
Language of Dialogue Event
FRANCAIS
City
Ouagadougou, Burkina Faso
Geographical focus
Burkina Faso
Format
In-person
Please review the details below for registration information if available or contact the Convenor if you would like to attend.
Curator
Dr THIOMBIANO LAMOURDIA, ancien SG MINISTERE AGRICULTURE
Description
La cérémonie d'ouverture de la première concertation nationale est placée sous le Haut Patronage de SEM. le Premier Ministre, Chef du Gouvernement.
De façon spécifique les participants travailleront en sous-groupes sur quatre principaux sous thèmes que sont :
État des lieux des politiques nationales portant sur les Systèmes Alimentaires et leur état de mise en œuvre en vue d'identifier des leviers pour booster leurs impacts ;
Les orientations stratégiques, politiques et de financements offrent les conditions nécessaires et indispensables de productions et transformation agro-sylvo pastorales, halieutiques et fauniques pour répondre aux besoins d'alimentation saine et nutritive, pour les générations actuelles et futures ;
Les politiques nationales garantissent une accessibilité à une alimentation suffisante, diversifiée, saine et nutritive à toutes les populations, y compris les personnes vulnérables y compris les PDI ;
Les politiques et dispositifs nationaux garantissent l'adoption de bonnes pratiques d'alimentation et de modes de vie sains par les consommateurs au Burkina Faso.
Acknowledgement
GOUVERNEMENT DU BUKINA, SYSTEME DES NATIONS UNIES AU BURKINA, AGRA, Acteurs non étatiques, AUDA NEPAD (Rachid SANFO et Dr Bwalya), Équipe de soutien aux Concertations pour le Sommet sur les systèmes alimentaires (Charlotte DUFOUR et David NABARRO).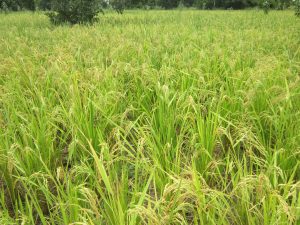 Image credit: IMAGE FAOBF 2019