Official Dialogue Feedback to the United Nations 2021 Food Systems Summit
Last updated:
Download PDF
Type of Dialogue
Independent
Convened by
Centro Internazionale di Alti Studi Agronomici Mediterranei di Bari (CIHEAM Bari)
Language of Dialogue Event
Italian
Format
Online
Please review the details below for registration information if available or contact the Convenor if you would like to attend.
Curator
Roberto Ridolfi, Presidente LINK2007
Description
Il Dialogo, in direzione della preparazione del Summit sui Sistemi Alimentari delle Nazioni Unite, ha come obiettivo di individuare convergenze e sinergie tra le visioni e gli impegni di tre precedenti "Dialoghi italiani indipendenti" ed il "Programma d'azione integrato" del CIHEAM-Bari sui sistemi alimentari sostenibili e la rivitalizzazione della Dieta Mediterranea presentato al secondo dialogo indipendente SFS-MED, organizzato da CIHEAM, FAO, UfMS, Fondazione PRIMA e One Planet Network-Sustainable Food Systems Programme.
Il Dialogo del 5 luglio si prefigge di promuovere lo sviluppo di una proposta comune italiana verso il Summit che veda partecipi tutti gli attori interessati a dare vita ad azioni collettive e multi-stakeholders per una trasformazione sostenibile dei sistemi alimentari nel mondo partendo dall'Italia.
L'agenda è disponibile a questo link
Per partecipare al Dialogo è necessario registrarsi al link: https://events.iamb.it/p/event/ifssd0507
L'evento sarà trasmesso in live streaming sulla pagina facebook del CIHEAM Bari
Acknowledgement
Con il supporto del Ministero degli Affari Esteri e della Cooperazione Internazionale (MAECI) e del Ministero delle Politiche Agricole, Alimentari e Forestali (MiPAAF).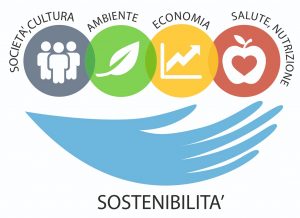 Image credit: © CIHEAM Bari