Official Dialogue Feedback to the United Nations 2021 Food Systems Summit
Last updated:
Download PDF
Type of Dialogue
Independent
Convened by
European Centre for Development Policy Management (ECDPM) / Fondazione Giangiacomo Feltrinelli (FGF)
Language of Dialogue Event
English
City
Milano, Metropolitan City of Milan, Italy
Geographical focus
Italy, Kenya, United Republic of Tanzania
Format
Online
Please review the details below for registration information if available or contact the Convenor if you would like to attend.
Curator
Francesco Rampa (ECDPM)
Description
The Sustainable Agrifood Systems Strategies (SASS) Project, financed by the Italian Ministry of Education, University and Research (MIUR), aimed to map and to analyze the local food systems of three East African territories with an interdisciplinary, synergic, interactive and participatory approach. The project intended to investigate the agro-nutritional systems, both from a natural science techno-scientific and socio-political point of view, to provide a full overview of the situation by integrating the results from all the disciplinary fields involved. By focusing mostly on the Indigenous Vegetables value chains, the overarching topic around which the research was developed was to ascertain if diversification of the local food system can support improvements in its economic, social and environmental sustainability. As the project seeks to contribute to transformative change, SASS aimed, from research design to implementation, to also help local stakeholders and policy makers use the emerging analysis and suggestions to improve interventions for food system sustainability. We also gathered many lessons on research methods and how to use a "food system approach" on the ground.
This final dialogue is the best platform to present the results of two years of interdisciplinary research and to share messages and recommendations that can be carried forward to the UN Food Systems Summit.
Speakers
Hon. Patrick Alois Ndakidemi (MP of United Republic of Tanzania – Nelson Mandela Institute of Science and Technology, Tanzania)
Njathi Kabui, Kenyan international celebrated organic chef and founder of Thayu Food Literacy and Sustainability Centre near Lake Naivasha
Cristina Sossan (Food Policy, Comune di Milano)
Filippo Gavazzeni (Milano Urban Food Policy Pact Secretariat)
John Karuyki (Presidente Slow Food Kenya President)
Naelijwa Mshanga (Nelson Mandela African Institute of Science and Technology, Tanzania)
John Msuya Sokoine University)
Giaime Berti (Italian Local Food Policies Network)
Riccardo Bocci (Semi Rurali)
Andrea Calori (EStà, Economia e Sostenibilità)
REGISTER: https://us02web.zoom.us/webinar/register/WN_haw9f_JrSvOn2nLU5fgakw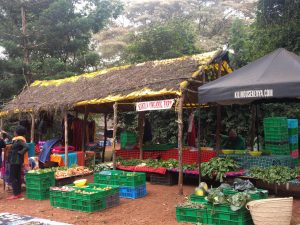 Image credit: European Centre for Development Policy Management (ECDPM)