Type of Dialogue
Independent
Convened by
Jennifer Avci, Founder & Project Development Manager at Sustainable Gastro, Nordic-Baltic region
Language of Dialogue Event
English
Geographical focus
Lithuania, Luxembourg, Serbia
Format
Online
Please review the details below for registration information if available or contact the Convenor if you would like to attend.
Curator
Julia Dalmadi and Mustafa Sherif
Description
Edible School Gardens and Urban farming are extremely unifying concepts, affecting the daily lives of citizens as they contain numerous economic and environmental concealed opportunities.

In 2022, the three States entitled to host the European Capital of Culture action are Lithuania, Luxembourg and Serbia. Many of us are on the lookout for deeper and more meaningful travel experiences. Cultural tourism – travel prioritising learning about and appreciating different ways of life is growing in appeal. A major factor in this important facet of cultural identity is the role of food.

How can these two things be combined for synergy?
August 24 -25, Talk 1 & Talk 2
An approximately one hour live Talk each day between three speakers and a curator (moderator) discussing the "Challenge" from two different perspectives. Day one from the"Community Engagers" perspective and day two from the "Supporting Partners" perspective.
Registration link soon availble.
Moderators/Curators:
1. Julia Dalmadi, Director of Community Programs at Future Food Institute, Germany
2. Mustafa Sherif, Urban Planner at AFRY, Sweden
Speakers:
1. Angela McKee Brown, Executive Director at The Edible Schoolyard Project, USA
2. Sally Bourdon, Action Researcher at Fab Lab Barcelona
3. Bjorn Low, Executive Director at Edible Garden City, Singapore
4. Jonatan Leer, Head of Food and Tourism Research, University College Absalon, Denmark
5. Soon TBC
6. Soon TBC
August 26 – UNFSS Independent Dialogue session
In this dialogue we will be harvesting ideas, concerns and questions we must be asking in order to define and design an Esh2022, Kaunas2022 and NoviSad2022 Edible Garden collaboration project, from entry points to missions.
August 27 – Roundtable conversations
Acknowledgement
Edible Garden City Singapore / Edible School Yard USA / Embassy of Sweden Belgrade / Nordic Council of Ministers / Social Gastronomy Movement / Urbanistica.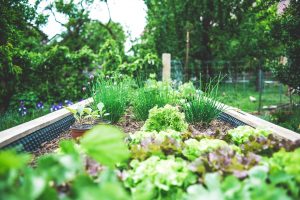 Image credit: Photo by Markus Spiske on Unsplash