Type of Dialogue
Independent
Convened by
CEO RON TAN PRC GLOBAL PTE LTD ( SINGAPOUR)
Language of Dialogue Event
FRENCH
Geographical focus
No borders
Format
Online
Please review the details below for registration information if available or contact the Convenor if you would like to attend.
Curator
CEO RON TAN PRC GLOBAL PTE LTD ( SINGAPOUR)
Description
1) Depuis le Sommet de la Terre de Rio 1992, de nombreux principes convenus
n'ont jamais été respectés, mais au contraire ont été violés depuis lors par
divers signataires.
https://www.youtube.com/watch?v=oJJGuIZVfLM
Rio+20 DW – Interview Spéciale avec Severn Cullis-Suzuki
2) https://www.youtube.com/watch?v=GGGTUSXeahk
Les dirigeants du monde ne parviennent pas à freiner le changement climatique en 2020 |
DW News
3) https://www.youtube.com/watch?v=5-NQbI7WAzY
La "morve de mer" en Turquie fait partie d'une menace environnementale croissante |
DW News
4) https://www.youtube.com/watch?v=OGawz01Fpk4
Landsat aide à mettre en garde contre les algues dans les lacs et les rivières (Images de la
NASA)
5) https://visibleearth.nasa.gov/images/66761/caspian-sea
La partie nord de la mer Caspienne en proie à un processus appelé eutrophisation. Le
ruissèlement agricole riche en engrais stimule la croissance galopante des algues dans
l'eau (Texte et images de la NASA)
6) https://www.youtube.com/watch?v=wiBMiRswVzA
Ecocide expliqué : Comment les militants veulent tenir pour responsables ceux qui
détruisent l'environnement / DW News
7) La Révolution Verte prévue pour la sécurité alimentaire mondiale, depuis les années 1960,
n'a jamais été verte !
Au contraire, il n'y a pas eu de sécurité alimentaire favorable ni de nourriture saine. La «
Révolution Verte » des années 60 a été initiée par des apports chimiques toxiques de
mélange de nitrate d'ammonium, de phosphate et de potassium (NPK). Ceci a eu des
conséquences imprévues de destruction de notre écologie, Elle est devenue une menace
existentielle de sécurité pour l'humanité, avec des destructions écocides catastrophiques.
Bien que le Sommet de Rio ait interdit les destructions de la nature et de l'environnement,
l'industrie mondiale des cultures vivrières a accéléré et intensifié la production et
l'utilisation d'intrants chimiques toxiques NPK dans le sol. Environ 60 à 90% sont déversés
par lessivage dans nos cours d'eau, provoquant une contamination mortelle. L'objectif
initial du nitrate d'ammonium était la fabrication de bombes pendant les deux guerres
mondiales. Lorsque la paix est revenue à la fin de la Seconde Guerre mondiale, le nitrate
d'ammonium a été réutilisé comme engrais. Sa production a été augmentée et son
utilisation a été accélérée par le lancement de la Révolution Verte des années 1960. Ceci a
entrainé une éco-destruction massive de tous nos sols et cours d'eau, conduisant à la
prolifération de marées rouges toxiques et de zones mortes. Les intrants chimiques NPK
avec ses émissions de carbone hautement toxiques ainsi que l'industrie extractive
contaminant sont également préjudiciables à la santé humaine.
Le thème du Pré-Sommet des Nations Unies sur les systèmes alimentaires est la «
transformation ». Les dirigeants du monde peuvent suivre l'initiative du Sri Lanka –
premier pays à interdire les engrais chimiques et pesticides toxiques – par une législation
statutaire pour les cultures vivrières (https://www.youtube.com/watch?v=mMSQigqlyqs
). Autrement, ce sera les affaires comme d'habitude « business as usual » et la
transformation tant attendue pour les systèmes de cultures vivrières, ne va jamais voir le
jour.
Des millions de tonnes d'engrais chimiques toxiques NPK continuent de polluer nos cours
d'eau mondiaux, franchissant le point de basculement de la «ligne rouge» pour la
durabilité. Les discours inspirants et rhétoriques prononcés par les dignitaires respectifs
ne feront bouger aucune aiguille. Ils ne veulent pas non plus de poissons chargés de
cyanotoxines dans leurs assiettes lors des banquets d'État. La récupération verte post-
COVID n'évoluera pas si les intrants chimiques ne sont pas complètement interdits en
tant que crime écocide contre l'humanité. L'ironie est que l'on n'a pas besoin de ces
intrants chimiques pour une récolte exceptionnelle, ni pour le développement des
cultures vivrières intensives. Une solution basée sur la nature avec des intrants naturels
non toxiques est facilement disponible n'importe où et constitue également un substitut
rentable.
La route vers le SOMMET DES SYSTÈMES ALIMENTAIRES DES NATIONS UNIES de
septembre 2021 devrait commencer par suivre les législations interdisant tous les intrants
chimiques pour les cultures vivrières. Il s'agira d'une mise en oeuvre physique de «
transformation » vers les systèmes alimentaires, avec une intensité perturbatrice. Le défi
est d'appliquer le principe « pollueur-payeur » en vertu du Sommet de Rio 1992 et de
reconnaitre l'écocide au même rang que les crimes contre l'humanité.
Ron Tan,Singapour- [email protected] (https://bitly.com/monigreen)
Acknowledgement
Courtesy of NASA, DW NEWS, NEWS FIRST SRI LANKA, SRI LANKA, UN, Dr.Nzavugambonyimana.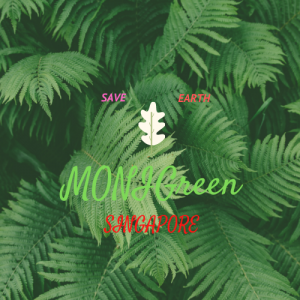 Image credit: NA