Type of Dialogue
Independent
Convened by
Oleg Kobiakov, FAO Liaison Office with the Russian Federation
Language of Dialogue Event
Russian/English
Geographical focus
Russian Federation
Format
Online
Please review the details below for registration information if available or contact the Convenor if you would like to attend.
Curator
Katerina Antonevich, FAO Liaison Office with the Russian Federation
Description
FAO Liaison Office with the Russian Federation holds a special session at the PARTNERSHIP FORUM-2021 as an Independent Dialogue. 
The session will be devoted to promising partnerships between producers, retailers, private sector decision-makers, academia, and other key stakeholders  aimed at strengthening and developing sustainable food systems in the Russian Federation.
The outcome of the Session will contribute to the National Dialogue in the Russia Federation. The country announced its intention to take a leading role in the Summit preparation process.
On 24 November 2020, Russia announced the launch of the National Food Systems Summit Dialogue. The initial event within the framework of the Dialogue was organized by the member of the Summit Leadership Group, Rector of the Diplomatic Academy of the Russian Ministry of Foreign Affairs Alexander V. Yakovenko and Russian representative to the Summit Advisory Committee, Russia's Permanent Representative to FAO and other international organizations in Rome Victor L. Vasiliev with the support of the FAO Liaison Office with the Russian Federation.
PROGRAMME
Format: The session will be held in the hybrid online/offline format.
Live Broadcast: https://youtu.be/JHL7vjitJpY
Duration – 1 h 30 min
Moderator: Oleg Kobiakov, Director of FAO Liaison Office with the Russian Federation
Panellists:
Mr Alexander Jones, Director of the FAO Resource Mobilization and Private Sector Partnerships Division, FAO Headquarters (Rome)
 Elena Konnova, Head of Sustainable Development Group, X5 Retal Group
Konstantin Ivanov, URALCHEM Head of the Public Authorities Relations and International Affairs Department and FoodNet working group Executive Secretary
Stefan Duerr, EkoNiva-APK-Holding President
Vladimir Konstantinov, Partner, Indirect Tax Services and Customs, PwC Russia
Vladimir Chernigov, Social and Industrial Foodservice Institute President
Artem Ponomarev, CEO Greenwise, Head of the Association of Manufacturers of Alternative Foods
The presentation will be followed by a discussion, Q&A session and closing remarks.
Acknowledgement
UN Global Compact Russia, The Office of the High Commissioner for Human Rights in Russian Federation, Ministry of Foreign Affairs of Russia, Ministry of Economic Development of Russia.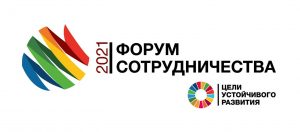 Image credit: UN Global Compact Russia