Official Dialogue Feedback to the United Nations 2021 Food Systems Summit
Last updated:
Download PDF
Type of Dialogue
Independent
Convened by
Dr Hans Maurer, Chair, Technical Advisory Group, United Fresh New Zealand & Dr Nick Roskruge, Chair, Tāhuri Whenua - National Māori Vegetable Growers Collective
Language of Dialogue Event
English
City
Auckland, New Zealand
Geographical focus
New Zealand
Format
Online
Please review the details below for registration information if available or contact the Convenor if you would like to attend.
Curator
Jerry Prendergast, President, United Fresh New Zealand
Description
Aotearoa New Zealand is blessed with an abundance of food, including fruits and vegetables.  We have sophisticated domestic commercial produce distribution systems in place and are significant niche exporters of several of our crops, such as kiwifruit, apples & pears, avocado, and onions, to name a few.  What we cannot grow commercially such as bananas and pineapples, and what we want to eat out of season, we import, such as citrus and grapes.
The Treaty of Waitangi governs the relationship between Māori – the tangata whenua (indigenous people) – and everyone else, and ensures the rights of both Māori and Pakeha (non-Māori) are protected[1].  The Treaty contains the principles of partnership, participation and protection.
Aotearoa New Zealand's population has a rich ethnic diversity.  This is also reflected in the produce industry, and particularly so within the vegetable growing sectors.
Our more vulnerable communities are not always able to be a part of the customer and consumer networks at the end of our industry's commercial supply chains reaching into supermarkets, green grocers, open air markets and, increasingly, directly to the home consumer.  Many vulnerable community members have to rely on foodbanks and church-based charities to help put food onto their tables, and that includes fruits and vegetables.  The phrases 'food insecurity' and  'dumpster diving', whilst not originating here, have most certainly embedded themselves  into our country's vocabulary.
At the same time, the industry and its commercial supply chains are dealing with challenges such as urban creep, that can turn irreplaceable volcanic soils located in perfectly positioned microclimates into suburbia lost to food production; climate change; drought conditions; water quality fluctuations; soil health deterioration; labour shortages, and other factors.
And similar to other developed nations, Aotearoa New Zealand is having to combat increases in obesity, diabetes and other diseases and conditions, all related to our diets and our lifestyles.  The percentage of older New Zealanders as part of the overall population is also increasing.
Plenty of topics to discuss then, within the framework of the United Nations Food Systems Summit Dialogues structure, giving us a unique opportunity to apply our collective mind power towards identifying potential solutions for improvement of our fruits and vegetables systems in Aotearoa New Zealand.
[1] https://www.newzealandnow.govt.nz/living-in-nz/history-government/the-treaty-of-waitangi, accessed 4.3.21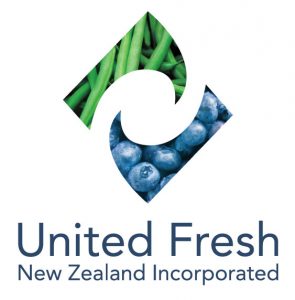 Image credit: United Fresh