Type of Dialogue
Independent
Convened by
Marjorie Beazer Lead Institute, Courtney Morgan Impact Youth Sustainability Jamaica Limited, Lincoln Beal Growgreen Aquaponics, Christopher Chinapoo Island Innovation Ambassador/Impact Youth Sustainability Jamaica Limited,
City
58 Hope Rd, Kingston, Jamaica
Geographical focus
No borders
Format
Online
Please review the details below for registration information if available or contact the Convenor if you would like to attend.
Curator
Lincoln Beal, Stacey Alvarez, Dr Monique Lynch and Magdalena Anna Kropiwnicka
Description
This dialogue would examine and explore issues relevant to enabling more resilient and sustainable school feeding programmes in the Caribbean Region. The participants would explore issues related to sustainable procurement, issues of food safety, the need for a consistent and reliable supply of high quality food and examining ways to ethically and reliably support local and regional supply chains.
After a short panel discussion led by the curators for the session. Participants would be broken into 4 discussion groups to discuss the following topics
a. Improving quality education and mental health through healthy food.
b. Scaling School and Community Gardens using innovative farming techniques (Aquaponics, Hydroponics, Integrative Farming)
c. Sustainable Procurement in School Feeding Programmes
d. Assuring food safety in school feeding programs
e, Reducing food waste in school feeding programmes
After the breakout groups the team of facilitators would present a summary of the contributions and discussions in the main room in plenary format,
Acknowledgement
Dr Adrian Daisley, Attorney at Law Desiree Valentine, Stacey Alvarez,.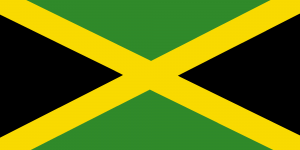 Image credit: ddimas.com