Official Dialogue Feedback to the United Nations 2021 Food Systems Summit
Last updated:
Download PDF
Type of Dialogue
Independent
Convened by
Riyadh Mohammed Tropical Agriculture Consultancy Limited, Donovan Mc Laren KCDI Christopher Chinapoo Impact Youth Sustainability Jamaica Limited
Language of Dialogue Event
English
City
24 -48 Barbados Ave, Kingston, Jamaica
Geographical focus
No borders
Format
Online
Please review the details below for registration information if available or contact the Convenor if you would like to attend.
Curator
Shamoy Hajare, Tracey Edwards, Professor Winston Suite
Description
This dialogue will examine the potentiality of improving our food systems using circular economy principles and models. With it potential benefits to impact on the agriculture, water, energy and waste management nexus issues, reducing the GHGS from agriculture, potential to improve soil health and to help increase participation in formal economy by informal sectors, participants shall explore what actions can be taken now to unlock the power of circularity to develop a more sustainable and resilient food system by 2030. After a short framing panel discussion by curators. Participants shall e broken into seven facilitated discussion groups outlined below
1. Optimizing the food system value chain
2. Improving soil health using circular economy principles
3. Incentivizing Circularity
4. Financing Circular Principles
5. Public Awareness and Social Marketing of Circular Economy Principles and Practices
6. Building sustainable agribusiness
7. Circular Economy for Livestock Production
After the breakout, facilitators shall provide a summary of the discussion in a plenary discussion.
Acknowledgement
Professor Winston Suite, Mr Brian Bissessar, Ms Tamisha Lee JNRWP, Mr Lincoln Beal Growgreen Aquaponics, Dr Kevan Leach CQI Demsig, Shamoy Hajare, Racquel Artwell, Five Star Quality and Justice Associates Jamaica Liimited Sussite Smikle BSJ, Mr Shane Slater, BSJ Dr Leighton Ellis UWI , Ms Desiree Valentine, Mr Issa Baisden iConsulTT, Mr Riyadh Mohammed , Mona,.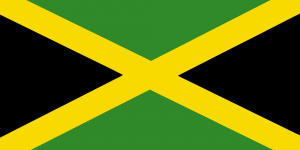 Image credit: ddimas.com