Official Dialogue Feedback to the United Nations 2021 Food Systems Summit
Last updated:
Download PDF
Type of Dialogue
Independent
Convened by
Martha Selwyn, Associate, UN Global Compact; Robert Blasiak, Researcher, Stockholm Resilience Center; Wenche Gronbrekk, Global Head of Sustainable Development, Cermaq Group
Language of Dialogue Event
English
Geographical focus
No borders
Format
Online
Please review the details below for registration information if available or contact the Convenor if you would like to attend.
Curator
Martin Exel, Managing Director, Seafood Business for Ocean Stewardship (SeaBOS)
Description
This dialogue will convene policy makers, the seafood industry, science and civil society in an engaging discussion on the role of the ocean in producing the food we need for a healthy, sustainable, equitable and climate friendly food system.
By sharing seafood industry perspectives on ocean stewardship and lessons learned from the science-industry collaboration Seafood Business for Ocean Stewardship (SeaBOS), the intention is to position seafood at the heart of the food system debates and help mobilize the broader seafood industry to take an active part in food system transformation. Furthermore, this Dialogue will identify key priorities for collaborative action to accelerate sustainable seafood production towards 2030.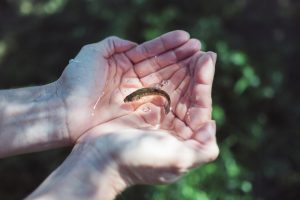 Image credit: Axel Jermstad/Cermaq