Official Dialogue Feedback to the United Nations 2021 Food Systems Summit
Last updated:
Download PDF
Type of Dialogue
Member State
Convened by
Per Callenberg, State Secretary
Language of Dialogue Event
Swedish
City
Borgvägen 1, 115 53 Stockholm, Sweden
Format
Online
Please review the details below for registration information if available or contact the Convenor if you would like to attend.
Curator
Jonathan Eng, Stockholm Environment Institute
Description
The food systems of today are affected by conflict, and environmental,
health and economic shocks and stresses. Bold action is urgently
needed to transform food systems to become sustainable and
resilient and recover from adverse effects.
During the dialogue knowledgeable speakers will share their
perspectives. This will be followed by a workshop in line with the
official Food Systems Dialogue methodology where participants will
have the opportunity to share their knowledge, thoughts and ideas for
change in an open and welcoming space. Speakers include;
Amir Abdulla, Deputy Executive Director, UN World Food Programme (WFP)
Georges Bazongo, Director of operations, Tree Aid, Burkina Faso
Janine Alm Ericson, State Secretary to the Minister for International Development
Cooperation at the Swedish Ministry for Foreign Affairs
Dan Smith, Director, Stockholm International Peace Research Institute (SIPRI)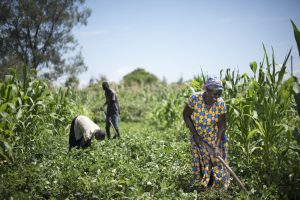 Image credit: Photo: WFP/ Hugh Rutherford.