Type of Dialogue
Independent
Convened by
Food Systems for the Future, Eleanor Crook Foundation, GAIN, Partnership for a Healthier America, The Annenberg Foundation Trust at Sunnylands, Rabobank, IFAD
Geographical focus
No borders
Format
Online
Please review the details below for registration information if available or contact the Convenor if you would like to attend.
Description
United Nations Food Systems Summit Dialogues offer a purposeful and organized forum for stakeholders to come together to share their roles in food systems, consider their impacts on others and find new ways to come together in support of the Sustainable Development Goals.
With engagement from financial institutions, foundations, and investors, and entrepreneurs, this multi-stakeholder dialogue will identify and discuss the top barriers to private capital investments in nutrition, as well as explore and develop new solutions for increasing the capital investments across the food system. Participants will discuss the need for innovative financial products, prioritizing nutrition impact as well as how to achieve adequate financial return.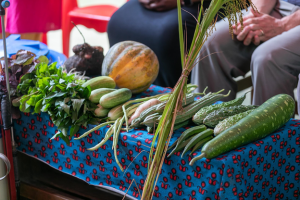 Image credit: Care/ Jeremy Mines