Official Dialogue Feedback to the United Nations 2021 Food Systems Summit
Last updated:
Download PDF
Type of Dialogue
Independent
Convened by
Jhanira Rodriguez- Thought For Food Bolivia
Language of Dialogue Event
Español
Geographical focus
Bolivia (Plurinational State of), Chile, Colombia, Peru
Format
Online
Please review the details below for registration information if available or contact the Convenor if you would like to attend.
Curator
Catalina Zamora- Thought For Food Chile
Description
En el contexto o marco de la próxima Cumbre Alimentaria a celebrarse este año, Thought For Food a través de sus embajadores en Latinoamérica han organizado este Diálogo para abordar temáticas relevantes como el empleo en el sector agropecuario, rol de la juventud sobre la gestión de la inseguridad alimentaria y sistemas alimentarios frente a la lucha contra el cambio climático.
Para ello, se invitó a jóvenes y otros actores dentro del sistema alimentario de países como Bolivia, Colombia, Perú y Chile. Este diálogo se enmarca principalmente en la Vía de Acción 4 correspondiente a: "Promover medios de vida equitativos" y pretende discutir respecto a soluciones viables e innovadoras que buscan transformar los sistemas alimentarios, considerando nuevas perspectivas.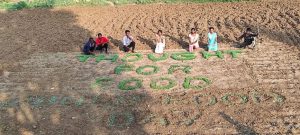 Image credit: Thought For Food