Type of Dialogue
Independent
Convened by
Mr Franklin Borge Rade, Founder, Research And Development Enterprise (RADE), Melbu, Norway
Language of Dialogue Event
English
Geographical focus
No borders
Format
Online
Please review the details below for registration information if available or contact the Convenor if you would like to attend.
Curator
Mrs Francisca M. Ojamiren. Chief Fisheries Officer, Federal Department of Fisheries And Aquaculture Headquarters, Abuja
Description
Fisheries In The Gulf of Guinea, A Sub-Regional Food System in Need of Change
This dialogue brings together important stakeholders in Fisheries in the Gulf of Guinea to discuss roles and contributions and challenges of fisheries resources in the Food Systems of the Area. The dialogue takes to account the peculiarities of the local situations in and around the Gulf communities and countries particularly of (1) Environmental pressure on the fisheries by oil and waste/plastic (2) Inadequate Scientific Survey of (joint) fish stocks and (3) Fishing and Aquaculture Technology and Safety Issues limiting production and trade.
Stakeholders from local communities, business, research and policy spectrums are drawn to discuss a more global response to the local challenges. A Gulf of Guinea Dialogue group will be expected to adopt some action plans to mobilize for support of the UNFSS summit goals
Acknowledgement
President Goodluck Jonathan, GCFR, Special Envoy of the ECOWAS, Otunba O. A Lawal, MON, Former Honorary Consul for Malta in Lagos,.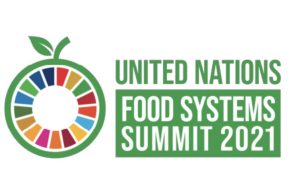 Image credit: United Nations