Official Dialogue Feedback to the United Nations 2021 Food Systems Summit
Last updated:
Download PDF
Type of Dialogue
Independent
Convened by
Asociación Civil Casa de Cronopios y Fundación Escuela Agroecológica del Hatillo
Language of Dialogue Event
Español
City
Carr Oripoto - Sabaneta, 1083, Miranda, Venezuela
Geographical focus
Venezuela, Bolivarian Republic of
Format
In-person
Please review the details below for registration information if available or contact the Convenor if you would like to attend.
Description
El uso recurrente de prácticas agrícolas no sustentables como la tala y la quema, representa una amenaza para los ecosistemas de la Zona Protectora del Área Metropolitana de Caracas (ZPAMC), especialmente en la zona rural del municipio El Hatillo, donde algunos habitantes han expandido las áreas dedicadas a la agricultura de subsistencia, como una forma de sobrellevar la crisis económica.
La expansión agrícola y la
s prácticas no sustentables degradan los ecosistemas y amenazan los acuíferos de los que depende la población.
La población de la zona rural del Hatillo tiene una notoria historia agroproductiva y capacidades para hacer de la agricultura familiar, un modo de vida sostenible en el tiempo.
El objeto de este diálogo es debatir y plantear propuestas sobre cómo la agricultura sustentable a escala familiar puede contribuir al desarrollo sustentable de la zona rural del Municipio El Hatillo, Miranda, Venezuela.
Debatir sobre el futuro que queremos construir en la zona donde vivimos, desde una visión comunitaria y que contribuya al alcance de los ODS.
Acknowledgement
Productoras y productores agrícolas de la comunidad de Sabaneta del Hatillo. Todas y todos los participantes de la Escuela Agroecológica del Hatillo.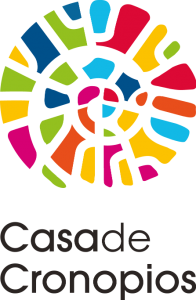 Image credit: Asociación Civil Casa de Cronopios