How to convene your Member State Dialogue
Are you ready to convene a Dialogue that…
is inclusive of diverse actors across the entirety of food systems;
focuses on Discussion Topics that set out a vision for the long-term sustainability of these systems;
considers past experience, building on pre-existing knowledge;
culminates in a collective sharing of reflections on each of the topics discussed, and;
synthesizes the outcome of discussions for them to be available to all involved in preparing the Summit?
Then you have come to the right place!
The information on this page is based on the Reference Manual for Convenors and the Handbook for Member State Convenors. These resources and other useful information about the Member State Dialogue process can be found here.
Prepare for your Dialogue as early as possible.
Ideally 4 weeks beforehand.
The only information needed to announce your Dialogue event is a Dialogue Event Title, Convenor information and the Date and Time. These details can be edited up until the Dialogue event has taken place.
Further optional details can be added at anytime including the name of your Curator, event format, city, detailed description, acknowledgements, and an image. You can also allow people to contact you directly.
You are encouraged to announce your Dialogue on the Gateway as early as possible. By announcing your event on the Gateway, the details of your Dialogue will be visible publicly.
Between 4 weeks to 2 days beforehand.
Create the agenda of your Dialogue event with your supporters and Curator. Consider reviewing the Run of Show template (Excel). If you have special guests making high-level introductions and opening remarks they should be identified at this time.
Define and manage the invitation list. Food Systems Summit Dialogues are built around those that participate in them. Please pay attention to diversity and especially the Food Systems Summit Principles of Engagement when devising your guest list (for more information, see page 11 of the Reference Manual). Once you have defined the list, go to the Dialogue event page and input the list in the "Manage invitees" tab – this is a useful way to track invitations and gather profile information about your participants for the Official Feedback Form (after the Dialogue), however, it is not necessary to manage invitees on the Gateway. If you use another tool to track invitees, please refer to the requirements of the Official Feedback Form so that you are able to collect the information necessary to appreciate diversity and inclusion: Age range, gender, stakeholder group and sector.
Send invitations. This designed invitation template is available for you to adapt to attach to emails for your Participants. If inviting Participants via group email, please protect the privacy of your participants by using the Blind Carbon Copy (bcc) field to ensure email addresses are not shared with the larger group. An invitation to a Food Systems Summit Dialogue is personal and should not be transferred, as uncontrolled transfer of invitations may upset the diversity of your Dialogue.
Prepare background materials and confirm Discussion Topics and Prompt Questions (view page 12 and 13 of the Reference Manual for more information and examples). Once the Discussion Topics and Prompt Questions are finalised, insert them into the Facilitator Discussion Group Template for subsequent transmission to the Facilitators.
Choose your Facilitators and allocate them to Discussion Groups. You will need one Facilitator per Discussion Group, with each group accommodating 8 to 10 participants. Ask them to register on the Gateway to review available materials and register for the Curator and Facilitator Training sessions. Share Discussion Group templates with your Facilitators and ask whether they would find it helpful to have a rapporteur or notetaker. If so, these may be chosen from the confirmed Participants. Note: It is helpful to have an additional Facilitator in reserve should you need to add an additional Discussion Group at the last minute.
Set up and schedule. For online Dialogues: Ensure that your platform allows breakout rooms. This Zoom online tutorial may be useful and ensure you have sufficient licences for the number of hosts and technical support people you will need. For in-person Dialogues: Confirm the meeting room set-up with your chosen venue, also insuring there has been no change to COVID-19 regulations.
Finalize your presentation. This standard slide set is available for your use and adaptation should you choose to use slides at your Dialogue event.
Finalize your Dialogues Run of Show and 'event-day' roles. To manage the technical execution of a Dialogues event, at least two people in addition to the Curator and Facilitators are required. If you are hosting an online Dialogue, they should be familiar with the platform being used and should have a reliable internet connection.

Finalize Communications and Social Media. You are encouraged to communicate and promote your Dialogue on social media using the hashtag #SummitDialogues. If using twitter, tag the Summit account @foodsystems. Note: Information disclosed during the Dialogue may be reported by those present, but the source of that information may not be explicitly or implicitly identified. The intention with this is to encourage a safe space for sharing, but equally to create a space where ideas can be generated and solutions can be identified. This is referred to as "Chatham House Rules". In some instances, where you have high-level speakers, you may want to consider permitting media to access opening speeches to media, in those cases the rule does not apply. View page 25 of the Reference Manual for more guidance on communications.
Allocate Participants to Discussion Groups (Dialogue Tables or breakout rooms). It is recommended that there are no more than ten people at each discussion group, including the Facilitator and rapporteur or notetaker (if applicable). When allocating participants to Discussion Groups, consider once again the principle of multi-stakeholder inclusivity. Co-workers or people of similar disciplines and experience should be assigned to different groups. Once the assignment has been made no further participants should be added, but be prepared to adjust this at the last minute. You may need to add or remove a discussion group depending on late registrations or people who are not able to join.
Send an event information email to Participants. Participants should be emailed 2 days prior to the event. The aim of this email is to solicit an update to their participation status and to share specific event related information such as a web conference link and password (for online events) and any pre-reading materials (if applicable).
Final briefing with Dialogues event team (Convenor, Curator, Facilitators, Dialogue Supporters). The aim of this pre-event briefing is to gather the core event team and review the Run of Show and key roles and responsibilities. It is a moment for outstanding questions to be addressed. It may be helpful to consider the types of questions participants are likely to ask and to have standard responses ready. For online events this could include: Q: What is the login password? Q: Can I change Discussion Groups? Q: I cannot access my Discussion Group, what do I do? For in-person events ensure that all team members are familiar with local COVID-19 regulations, venue details, including emergency protocols and any related contingency measures.
Hold your event – Use the personalised Run of Show that during the planning stage. Be prepared for unexpected issues, ensure your Curator, Facilitators and Participants are well supported.

Within 2 weeks following the Dialogue.
Prepare, complete and submit your Dialogue Feedback to the Food Systems Summit via the Official Feedback Form attached to your Dialogue event page as soon as possible, but no later than two weeks after your Dialogues event. While others may support you in drafting the Official Feedback, as Convenor, you are responsible for submitting the final version. Once the Official Feedback has been submitted, it will be published online and publicly accessible.
Stay connected with participants and the Food Systems Summit. You are encouraged to stay connected with your participants, share the Official Feedback with them and indicate any next steps being decided.
Celebrate your Food Systems Summit Dialogue. You are invited to communicate and celebrate the success of your Dialogue on social media and through other channels!
Congratulations!
You have completed a Dialogue and contributed to the 2021 United Nations Food Systems Summit – you are playing an important role in bringing together different stakeholder groups to explore, debate and shape pathways to sustainable food systems that will contribute to all the Sustainable Development Goals.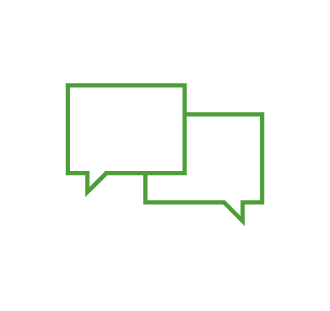 A recommended rule for open discussion
When a certain level of anonymity can be promised, people speaking are more likely to be open and honest. This is important for the richness of the discussion and the value of the Dialogue. Therefore, information disclosed during a Dialogue event may be reported by those present, but the source of that information many not be explicitly or implicitly identified.
This is sometimes referred to as the "Chatham House Rule".
Your Convenor, Curator or Facilitator will let you know on the day if this rule is in place at your specific Dialogue.