Official Dialogue Feedback to the United Nations 2021 Food Systems Summit
Last updated:
Download PDF
Type of Dialogue
Independent
Convened by
Ernie Shea, President- Solutions from the Land
Language of Dialogue Event
English
City
Washington D.C., DC, USA
Geographical focus
United States of America
Format
Online
Please review the details below for registration information if available or contact the Convenor if you would like to attend.
Curator
AG Kawamura, Co-Chair- Solutions from the land
Description
This independent dialogue, sponsored by Solutions from the Land and a cross section of collaborating food system stakeholders, will bring together a diverse range of U.S. producers to discuss the summit's third Action Track: Boosting Nature Positive Production. Through engagement and discussion, this dialogue will explore U.S. systems, practices and pathways for optimizing environmental resource use in food production and helping reduce biodiversity loss, pollution, water use, soil degradation and greenhouse gas emissions.
Acknowledgement
Almond Board of California; Animal Agriculture Alliance; Cornell Institute for Climate Smart Solutions; National Corn Growers Association; National Institute for Animal Agriculture; Solutions from the Land; U.S. Grains Council; U.S. Soybean Export Council.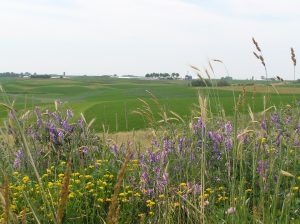 Image credit: Lois Wright Morton